Thank you for visiting my website. It is an honor and privilege to serve as the Cook County Board Commissioner and Forest Preserve District Board Commissioner for the 13th District which includes the following Cities and Villages: 49th & 50th Wards of the City of Chicago, the City of Evanston and the Villages of Glencoe, Glenview, Kenilworth, Lincolnwood, Morton Grove, Niles, Northfield, Skokie, Wilmette and Winnetka.
Although our Cook County government has a low profile, it is a vast operation with many important responsibilities and an annual budget of $6 billion. It is responsible for operating our court system, jail, maintaining over 69,000 acres of forest preserves, and acting as a healthcare safety net through the operation of three hospitals and sixteen clinics.
The purpose of this site is to provide information on Cook County government and the Forest Preserve District of Cook County as well as links to other government resources. I regularly post news stories and information on County and Forest Preserve issues which may be of interest to you. Additionally, my legislative library contains up-to-date information on County and Forest Preserve legislation.
I encourage you to contact me with any questions or ideas you have regarding Cook County or the Forest Preserve District. I hope you find this site useful. Thank you for taking the time to visit.
Sincerely,


Larry Suffredin

August 2022
Office Address
2510 Green Bay Road
Evanston 60201 (847) 864-1209
Commissioner Suffredin's staff has returned to remotely staffing the office. Staff can be reached via email: Mjordan@suffredin.org or by leaving voicemail at the office (847) 864-1209
To read Cook County Commissioner Larry Suffredin's Statement on Completing Current Elected Term at County and Forest Preserve click here
To listen to Alex Nitkin's Cloutcast interview of Commissioner Suffredin on the Daily Line podcast click here
---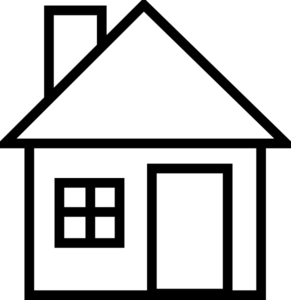 Attention New Trier Homeowners:
The Cook County Assessor has issued tax year 2022 triennial reassessment notices for New Trier Township properties. Property owners have until August 19, 2022 to appeal the new valuations. If you would like to file an appeal you may reach out to the New Trier Township Assessor, Jan Churchwell at (847) 446-8200, or schedule a virtual appointment with our office (847) 864-1209 or schedule an appointment with the Assessor's Office by clicking here.
Attention Rogers Park Homeowners:
Rogers Park is open for appeals at the Assessor. Appeals must be filed before August 22, 2022. To file your appeal click here. If you would like assistance we are scheduling virtual appointments (847) 864-1209.
The Assessor is hosting an event to provide assistance to Rogers Park home owners. The event will take place Tuesday, August 16, 2022 at 6 pm. To sign up for the event click here.
Attention Evanston Homeowners:
Evanston is open for appeals at the Assessor. Appeals must be filed before September 9, 2022. To file your appeal click here. If you would like assistance we are scheduling virtual appointments (847) 864-1209. Mitzi Gibbs, the City of Evanston Tax Advocate is assisting homeowners. She can be reached at mgibbs@cityofevanston.org or 847-448-8168
Homeowners: Find out Which Property Tax Exemptions
Automatically Renew this Year
In response to COVID-19, the Cook County Assessor's Office will continue the automatic renewal of the Senior Freeze, Veterans with Disabilities, and Persons with Disabilities Exemptions; the Homeowner and Senior Exemptions, will continue to auto-renew every year. For details click here


To verify which exemptions were received last year, homeowners can visit the Cook County Property Tax Portal at cookcountypropertyinfo.com, enter their PIN and look under the exemption tab.
Applications for Property Tax exemptions are now available. To read the Assessor's press release about their new process click here
---

North Shore Mosquito Abatement District

The North Shore Mosquito Abatement District (NSMAD) is a local government agency responsible for controlling the regional mosquito population in order to reduce the risk of disease from mosquito borne illness and minimize the negative impact mosquitoes have on the quality of life. Please visit www.nsmad.com to report standing water that has remained for at least five days, report unusual biting mosquito activity or contact us with other questions.

It is now mosquito season. Here is the most recent report dated July 30 to August 8. Here is the report dated July 23 through the 29th. Here is the report dated July 16, 2022 through July 22, 2022. Here is the report dated 7/9/2022 to 7/15/2022. Here is the report dated 7/2/2022 to 7/8/2022.

---
COOK COUNTY POLICY ROADMAP
Over the last four years, Cook County has invested hundreds of millions of dollars into communities to address root causes of violence, catalyze community development, and modernize aging infrastructure. Cook County's Policy Roadmap has guided this work with racial equity at its core. The goal is to foster communities that are healthy, vital, safe and thriving, sustainable, smart and open.
13th District County Spending
To see county dollars spent in the 13th district and highlights from FY2017 to FY2021 click here
"Roadmap for Spending County ARPA Funds"
To read the recently developed Roadmap to Recovery: Cook County's American Rescue Plan 2021 Performance Report click here. To read the Board of Commissioners Budget Briefing on ARPA click here
---
Forest Preserves of Cook County 2022 Picnic and Special Event Permits and Camping Reservations for details click here
---
By Chicago Sun Times Editorial Board Jan 3, 2022, 7:44pm CST
Keep up the fight against anti-vaccine nonsense
Whether twisted facts or outright falsehoods, vaccine misinformation has already done enough damage among the skeptical.
On Monday, new proof-of-vaccination requirements for patrons of indoor dining, fitness and certain entertainment venues in Chicago and Cook County went into effect — and let's hope the new mandate pushes more of the unvaccinated to get their shots and boosters.
It's the best way to protect everyone as our state's positivity rate — the measure of how quickly COVID-19 is spreading — reaches an alarming 17.9%, double the rate a week ago.
It's also the best way to take the strain off hospitals and health care workers now being hit with a deluge of largely-unvaccinated COVID-19 patients. One example: Advocate Aurora Health had 1,426 COVID-19 patients in its network of hospitals on Sunday — double the number 30 days ago — and the patient count rose to 1,491 on Monday.
Among these patients, 92% were unvaccinated, including those had only received one dose or were due for a booster. "The situation is growing more challenging by the day," said Mary Beth Kingston, Advocate Aurora's chief nursing officer.
Clearly, this is the time to do everything possible to encourage holdouts to finally get their shot.
This is no time for vaccine misinformation — either twisted facts or outright falsehoods — that has already done enough damage among the skeptical. Yet on Saturday, there was Chicago Fraternal Order of Police President John Catanzara in a YouTube video, announcing he had tested positive for COVID-19 and then spouting dangerously inaccurate anti-vaccine nonsense.
"This vaccine is not a vaccine. It is a COVID treatment at best," said Catanzara. "Far too many people who are vaccinated are getting the virus for it to be called a vaccine. That needs to stop."
As one Northwestern University doctor bluntly said, "He doesn't know what he's talking about."
But really, Catanzara's nonsense is beside the point. His uninformed pronouncements are just one example of the rampant misinformation that continues to fuel this pandemic even though safe and highly effective vaccines are free and widely available.
Some of the intransigent are now doubling down on their refusal: Among unvaccinated adults, only 12% said the news of the Omicron variant made them more likely to get the shot, according to a Kaiser Family Foundation survey.
Stubbornness cannot be allowed to prevail. As a nation, we're racking up 300,000 new infections every day. Hospitalizations — and it's worth repeating, over and over, that hospitalizations are overwhelmingly among the unvaccinated — are rising too.
If proof-of-vaccination mandates can help reverse that trend, bring them on.
Send letters to letters@suntimes.com
---
COVID19
If you have misplaced your vaccination card, click here to access your immunization record
Cook County Current Vaccination Report on COVID and Monkey Pox
Here is Cook County's bi-weekly report on vaccination distribution dated August 1, 2022. Cook County Health has issues an update on Monkey Pox you can read about it here . These reports are updated regularly. Past reports can be found here. This report does not include Evanston, Skokie and Chicago as these municipalities have their own independent health departments. Here is the Cook County Vaccine Equity Report.
Individuals can make appointments at vaccine.cookcountyil.gov.
Other vaccination sites
In addition, you can request reservations at the following sites:
In addition, you can register for a vaccine appointment at these private pharmacies:
Walgreens Walmart CVS Mariano's
Here are six reliable sources of up- to-date COVID information:
1) The Centers for Disease Control https://www.cdc.gov/coronavirus/2019-nCoV/index.html
2) Illinois Governor JB Pritzker https://coronavirus.illinois.gov/s/
3) Cook County Department of Public Health https://cookcountypublichealth.org/
4) Cook County Forest Preserves https://fpdcc.com/coronavirus-disease-covid-19-events-locations-precautions/
5) Social Vulnerability Index across different areas of Cook County https://maps.cookcountyil.gov/svi/
6) COVID-19-related fatalities by location, time, age, gender and race/ethnicity https://www.cdc.gov/nchs/nvss/vsrr/covid_weekly/index.htm
Cook County has text system and hotline to provide COVID-19 updates "AlertCook," offers subscribers a direct line of communication to receive updates from Cook County Government related to public health alerts and emergency management. Send a text, "AlertCook," to 888-777 to opt-in and receive the latest COVID-19 alerts and information. Normal texting rates may apply.
Cook County Department of Public Health has a COVID-19 hotline and email address for the general public to receive answers to frequently asked questions. The hotline number: 708-633-3319 and email address, ccdph.COVID19@cookcountyhhs.org, will be staffed between the hours of 9 a.m. and 4 p.m. Monday through Friday.
---
RESOLUTIONS PASSED BY THE COUNTY BOARD HONORING THE 1,307 LIVES OF COOK COUNTY 13TH DISTRICT RESIDENTS WHO HAVE DIED FROM COVID-19 through June 2, 2022
IN MEMORIAM
WHEREAS, Coronavirus disease 2019 (COVID-19) is a deadly infectious disease that has swept across our county, state, nation and world; and
WHEREAS, anyone can contract COVID-19, regardless of race, color, sex, age, religion, disability, national origin, ancestry, sexual orientation, or gender identity; and
WHEREAS, as of June 2, 2022 COVID-19 has killed more than 6.32 million people worldwide, 1.01 people in the United States, 38,188 people in Illinois and 14,991 people in Cook County; and
WHEREAS, each of the departed leave family, friends and communities in mourning; and
WHEREAS, as of June 2, 2022 has killed 1,313 residents who lived in the 13th District of Cook County; and
WHEREAS, Almighty God in His infinite wisdom has called the below 13th District residents from our midst:
---
$5M Cook County grant program will help suburban manufacturers
Friday, August 12, 2022
The Daily
Cook County back down to medium COVID-19 risk level, but hospitalizations and deaths high across Illinois
Friday, August 12, 2022
Chicago Sun-Times
Annette Nance-Holt: The time is now: Why we need a statewide ban on assault weapons
Thursday, August 11, 2022
Chicago Tribune
Larry Suffredin on 20 years of problems solved and unsolved
Monday, August 08, 2022
The Daily Line
Foxx's 'rudderless' office needs reorganization as county offices scramble to hire, retiring commissioner says
Monday, August 08, 2022
The Daily Line
Clerk of Cook County courts calls for more security after Daley Center breach
Monday, August 08, 2022
WBEZ News
A Chicago man was charged in an alleged security breach at a Daley Center courtroom
Friday, August 05, 2022
Special to suffredin.org
The Next Generation of Environmental Stewards Is Training at Cook County Forest Preserves
Thursday, August 04, 2022
Special to suffredin.org
Ex-Cook County assessor worker admits he helped lower taxes by $1M in exchange for home improvements
Thursday, August 04, 2022
Chicago Sun-Times
Cook County Jail detainee dies after medical emergency, officials say
Thursday, August 04, 2022
Chicago Sun-Times
Monkey Pox Update
Wednesday, August 03, 2022
Special to suffredin.org
A Cook County judge expressed fears before a 'very serious breach' at the Daley Center
Wednesday, August 03, 2022
WBEZ News
For the Love Of Water (FLOW) is a summary of news from the Metropolitan Water Reclamation District of Greater Chicago.
Tuesday, August 02, 2022
Special to suffredin.org
System News Cook County Health Letter from CEO
Monday, August 01, 2022
Special to suffredin.org
Sewage sludge contaminated with toxic forever chemicals spread on thousands of acres of Chicago-area farmland
Sunday, July 31, 2022
Chicago Tribune
Nearly 20,000 Cook County residents hold revoked FOID cards
Friday, July 29, 2022
WBEZ News
Despite bugs, teens tout jobs with Cook County's Forest Preserve Experience
Friday, July 29, 2022
Chicago Tribune
Organizers warn of 'Welcoming County' loophole as Cook County leaders look to close ICE's 'back door' to court data
Friday, July 29, 2022
The Daily Line
Plans for new Provident Hospital put on hold amid rising costs
Friday, July 29, 2022
Chicago Sun-Times
Man who fatally shot younger sister with ghost gun didn't think it would fire, prosecutors say
Friday, July 29, 2022
Chicago Tribune