How One of the Nation's Largest Jails Tracks Inmates in the Cloud
In Cook County, Illinois, the Department of Corrections is able to not only keep rival gangs separated behind bars but also make sure to not assign arthritic prisoners to the top bunk.
Wednesday, July 22, 2015
Route 50
by Dave Nyczepir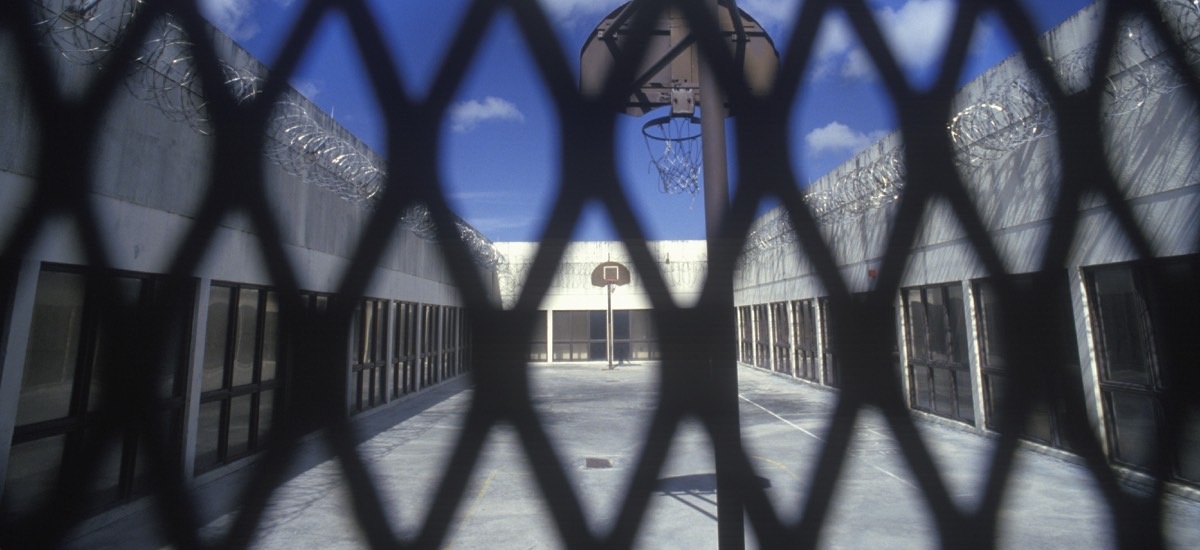 In Cook County, Illinois, the Department of Corrections is able to not only keep rival gangs separated behind bars but also make sure to not assign arthritic prisoners to the top bunk.

Fearing mass data loss from a potential crash, the Cook County Department of Corrections in Illinois switched to a cloud-based system last fall that manages offenders from intake to release and through probation and parole.

The Cook County Jail in Chicago admits nearly 100,000 detainees annually, making it the largest single-site pre-detention facility in the United States.

Inmates are processed busload after busload, a time drain, and whenever they're left standing around it's a safety risk that CCDOC all but eliminated with rapid booking.

"They're comfortable they've integrated health records with the system to house people appropriately," Josh Jaquish, Tribridge vice president of public sector and industry, told Route Fifty in an interview. "At any given point in time they know where every inmate is in the county jail, and that's something they've not had before."

In October, Tampa-based tech services firm Tribridge took Offender360 live in Cook County, and almost a year in its real benefit has proven putting data in the system to use.

Inmate demographics are captured during booking to ensure rival gang members aren't placed in a cell together, and nonviolent offenders are kept away from violent offenders.

Alerts can be created, so the jail's medical staff is notified when a new diabetic inmate is processed. An offender known to have arthritis will never again be given the top bunk.

"The high-demand item is not the ability to do daily processing but to get information out of the system," Jaquish said. "Inquiries from politicians asking why so-and-so was released and people being held longer or released earlier are making headlines, so this allows users to go in and set proactive alerts with dashboards to prevent mixups."

The system can also track and manage inmates across multiple facilities, coordinate programs, monitor sentences, and schedule visitations and drug tests.

Corrections officers weren't immune to the fallout from high-profile police-involved killings of black men in places like Ferguson, Missouri, and Baltimore.

Prisons and jails are worried about use of force, so a corresponding module was added to the Offender360 system in May allowing for security video to be catalogued and reviewed. The recordings are stored more cost-effectively in the cloud.

Departments can set parameters so they're notified if an officer hits a certain number of use-of-force incidents and is in line for training or relocation to another facility. Sexual harassment, workers compensation and internal affairs modules are also part of the system.

The 2011 passage of Assembly Bill 109 in California saw to it non-serious offenders were sent to county jails and supervised by local probation officers instead of state prisons and parole agents.

Offender360 provides its California county clients with additional flexibility to find the space needed to handle the longer incarceration periods and respond to any future changes in requirements with updates and upgrades.

"Most counties are dealing with AB 109 with existing systems and looking to aggressively make the move to a new system that will let them stay with the same system for the next dozen years, even when the next AB 109 comes out," Jaquish said.




Recent Headlines
$5M Cook County grant program will help suburban manufacturers
Friday, August 12, 2022
The Daily
Cook County back down to medium COVID-19 risk level, but hospitalizations and deaths high across Illinois
Friday, August 12, 2022
Chicago Sun-Times
Annette Nance-Holt: The time is now: Why we need a statewide ban on assault weapons
Thursday, August 11, 2022
Chicago Tribune
Larry Suffredin on 20 years of problems solved and unsolved
Monday, August 08, 2022
The Daily Line
Foxx's 'rudderless' office needs reorganization as county offices scramble to hire, retiring commissioner says
Monday, August 08, 2022
The Daily Line
Clerk of Cook County courts calls for more security after Daley Center breach
Monday, August 08, 2022
WBEZ News
A Chicago man was charged in an alleged security breach at a Daley Center courtroom
Friday, August 05, 2022
Special to suffredin.org
The Next Generation of Environmental Stewards Is Training at Cook County Forest Preserves
Thursday, August 04, 2022
Special to suffredin.org
Ex-Cook County assessor worker admits he helped lower taxes by $1M in exchange for home improvements
Thursday, August 04, 2022
Chicago Sun-Times
Cook County Jail detainee dies after medical emergency, officials say
Thursday, August 04, 2022
Chicago Sun-Times
Monkey Pox Update
Wednesday, August 03, 2022
Special to suffredin.org
A Cook County judge expressed fears before a 'very serious breach' at the Daley Center
Wednesday, August 03, 2022
WBEZ News
For the Love Of Water (FLOW) is a summary of news from the Metropolitan Water Reclamation District of Greater Chicago.
Tuesday, August 02, 2022
Special to suffredin.org
System News Cook County Health Letter from CEO
Monday, August 01, 2022
Special to suffredin.org
Sewage sludge contaminated with toxic forever chemicals spread on thousands of acres of Chicago-area farmland
Sunday, July 31, 2022
Chicago Tribune
Nearly 20,000 Cook County residents hold revoked FOID cards
Friday, July 29, 2022
WBEZ News
Despite bugs, teens tout jobs with Cook County's Forest Preserve Experience
Friday, July 29, 2022
Chicago Tribune
Organizers warn of 'Welcoming County' loophole as Cook County leaders look to close ICE's 'back door' to court data
Friday, July 29, 2022
The Daily Line
Plans for new Provident Hospital put on hold amid rising costs
Friday, July 29, 2022
Chicago Sun-Times
Man who fatally shot younger sister with ghost gun didn't think it would fire, prosecutors say
Friday, July 29, 2022
Chicago Tribune