Cook County Updating Home Rule Tax Code to Improve Service, Increase Efficiency
Friday, May 13, 2016
Lawndale News
Cook County Updating Home Rule Tax Code to Improve Service, Increase Efficiency
Posted byEditor
on May 12, 2016
inBusiness
|
Comments Off

on Cook County Updating Home Rule Tax Code to Improve Service, Increase Efficiency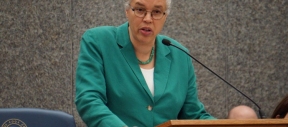 A package of Home Rule Tax Ordinance reforms aimed at providing individuals and businesses with a simplified process while improving the efficiency of the Cook County Department of Revenue (CCDOR) were approved by the Cook County Board of Commissioners on Wednesday. Supported by Cook County Board President Toni Preckwinkle, these ordinance amendments clarify existing law, promote fair and equitable enforcement, strengthen compliance efforts and increase convenience for taxpayers. The proposed amendment changes will not result in any increased tax rates. The last comprehensive review of Cook County's Home Rule Tax ordinances took place in 2011. The periodic review of ordinances assures they reflect best industry practices, reflect current law and allow for maximized enforcement efforts. Notable proposed changes to Home Rule Tax Ordinances include: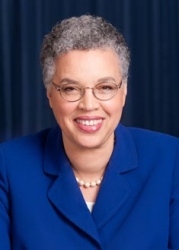 Tax return and payment due dates will be the 20th of the month, consistent with current practice.
Motor vehicle dealers will no longer have to file annual information returns when monthly returns are already submitted.
Tobacco dealers will be permitted to redeem confiscated other tobacco products and consumable products if applicable taxes have been paid.
Valet parking operators will be required to remit parking tax but can take a credit for any tax paid by a lot Operator pursuant to a contract between the valet operator and lot operator or proof of such tax being paid.

Recent Headlines
Daily COVID-19 cases dip under 1,000, but officials warn it could take 2 weeks to see if protests prompt uptick (LIVE UPDATES)
Thursday, June 04, 2020
Chicago Sun-Times
Cook County state's attorney's office says it will review allegations that Chicago cops pulled woman from car by her hair and placed knee on her neck
Thursday, June 04, 2020
Chicago Tribune
Report: 1 in 6 Chicago COVID-19 Cases Can Be Tied to Cook County Jail
Thursday, June 04, 2020
WTTW News
'COVID-19 Adjustment' may lessen Cook County property taxes in light of pandemic
Wednesday, June 03, 2020
JD Supra
Coronavirus in Illinois updates: Here's what's happening Wednesday with COVID-19 in the Chicago area
Wednesday, June 03, 2020
Chicago Tribune
More positive results for antiviral drug remdesivir in battle against COVID-19
Wednesday, June 03, 2020
Chicago Tribune
Live Updates: Looting Causes Food Shortages; Security Firms See Spike In Demand
Wednesday, June 03, 2020
WBEZ
So many were killed by gunfire in Chicago Sunday, the medical examiner brought in extra pathologists for the autopsies
Wednesday, June 03, 2020
Chicago Tribune
Social distancing measures remain in place at county jail
Tuesday, June 02, 2020
Chicago Daily Law Bulletin
Protests and peace: Pritzker, Preckwinkle, Cupich call for 'peaceful action' to stem 'contagion' of racism
Tuesday, June 02, 2020
Chicago Sun-Times
With Dozens Being Shot Every Day, Anti-Violence Groups Continue Working Amid Looting And COVID-19
Tuesday, June 02, 2020
WBEZ News
Judge tells Cicero no more surprise visits at nursing home where more than a dozen died from coronavirus
Tuesday, June 02, 2020
Chicago Sun-Times
George Floyd fallout: Gov. J.B. Pritzker deploys National Guard to suburbs, access to downtown Chicago remains restricted
Tuesday, June 02, 2020
Chicago Tribune
Circuit Court Clerk introduces electronic options for court information in non-criminal matters
Tuesday, June 02, 2020
Chicago Sun-Times
Cook County sends officers, intel to aid suburban police: 'We have been called everywhere'
Tuesday, June 02, 2020
The Daily Line
Pritzker, Preckwinkle, faith leaders look ahead to rebuilding
Tuesday, June 02, 2020
Crain's Chicago Business
26th employee contracts COVID-19 at Cook County Circuit Court Clerk's office
Tuesday, June 02, 2020
Chicago Sun-Times
Senior citizens in subsidized housing have been dying alone at home, unnoticed because of coronavirus distancing
Tuesday, June 02, 2020
Chicago Sun-Times
Disaster Proclamation Issued For Cook County As Chicago Faces Looting, Vandalism
Monday, June 01, 2020
Blockclub Chicago
Cook County Sheriff Tom Dart: Carry on peaceful protests, but looters and arsonists will go to jail
Monday, June 01, 2020
Chicago Tribune